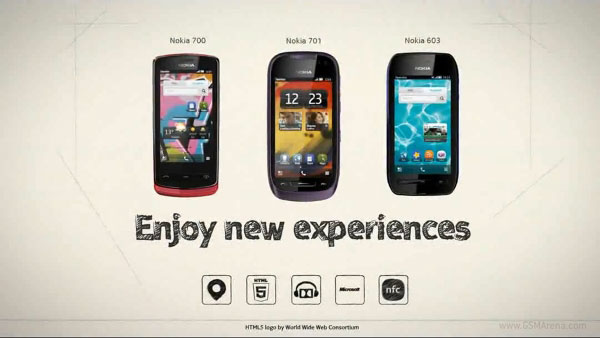 Do you remember Symbian Carla ? This update will have a codename, Belle FP1 the update will start to roll out to Nokia PureView and Nokia 603, Nokia 700 and the Nokia 701 but the N8 and E7 will not get this update but will get another update called Belle Refresh.
The Belle FP1 update will bring the following:
The processor clock speed will be 1.3GHz.
HTML 5 support.
Improved browser.
Dolby headphone.
A new set of widgets.
Improved notifications.
A new version of Nokia Maps.
Multi-tasking view.
Microsoft apps.
Source: GSMArena.
Image: GSMArena.