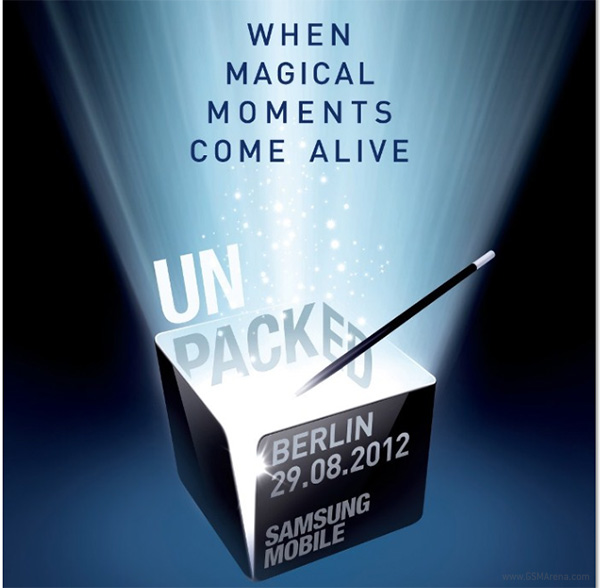 Samsung will be holding a mobile unpacked event on the 29th of August where the successor of the current Galaxy Note will be announced as a Samsung representative. Below you'll find what a Samsung spokesman said to
Reuters.
"We plan to unveil the next Galaxy Note at the Samsung Mobile Unpacked event in Berlin on August 29"
South Korean media said that the new Galaxy Note will have a faster processor, a better camera and slightly larger screen, at 5.5-inch that's also said that it's unbreakable.
Samsung will be holding another event on August 15th where they will we'll probably see the Galaxy Note 10.1.
Source: Reuters.
Image: GSMArena.